I don't know if/when I'll get a new episode of The Haunting Ground up, though I'd like to think the existing series entries are a great tool for novice home haunters. What I do know is that I feel the need to start sharing the props I'm furiously finishing up, as well as the greater concept for the yard.
Last year, I paid tribute to Abby Howard's amazing The Last Halloween comic strip. This year, I'm shifting focus to Kris Straub's equally bizarre and wonderful Broodhollow. Specifically, I'm dealing with the major town event of the first chapter: a quaint little celebration with tuning forks and cooking pots that unleashes thousands of shapeshifting bats upon the town.
The bats I have covered. I can make an origami bat in about 40 seconds now with all the practice I got. I have many more than this; I just can't find the photos.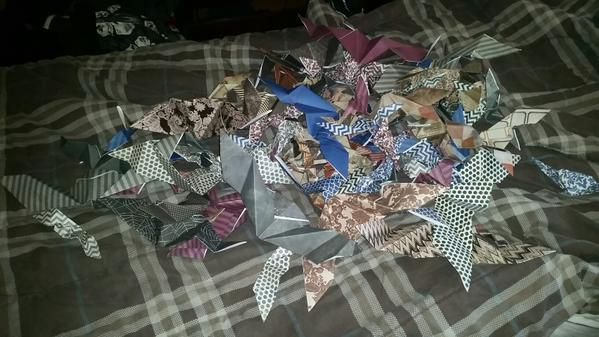 I'm not abandoning The Last Halloween gang, either. I have a lot of ground to cover in my yard and a nice creepy graveyard on the outskirts of Broodhollow feels about right.
I haven't made new tombstones for myself in quite some time; I got burned out on selling custom models online to people who didn't understand "orders close 1 October to guarantee shipping by Halloween." Needless to say, many of my dream stones were never made. I have three in progress for the haunt this year, plus a bunch of basic inscription only designs and revamps of stones I made as long as 7 years ago.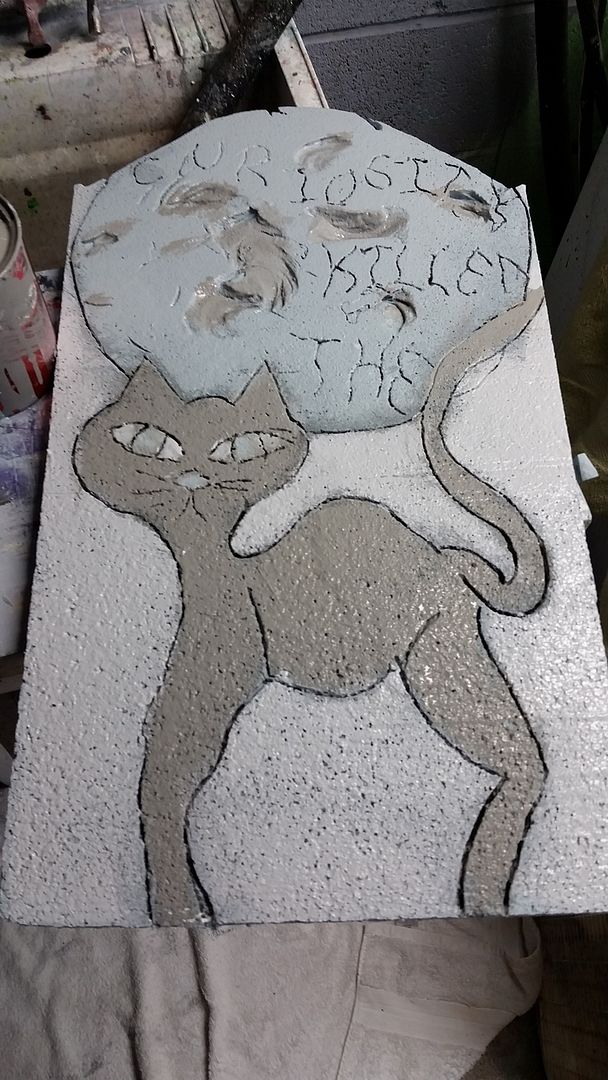 That stone is inspired by ScaryLadyVideos, aka Terra, and her beautiful secret reaper gift a few years back.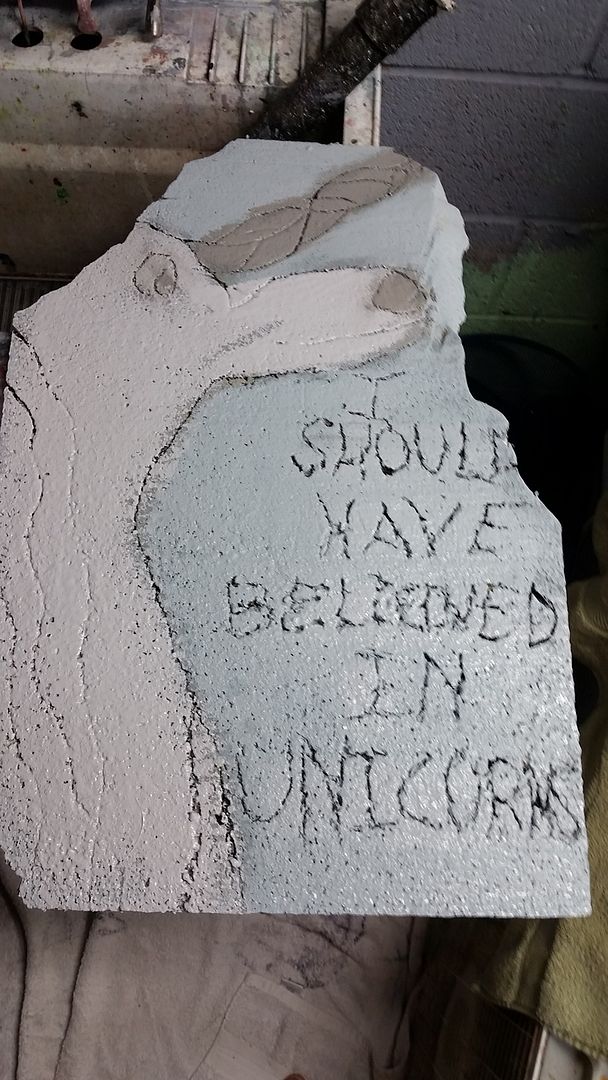 And that sucker is all mine. A unicorn-themed stone inspired by conversations with an art teacher over the summer. Her middle school students ask her to demonstrate every technique by drawing a unicorn. She also totally gets my haunting aesthetic. I figured I'd add a little nod to her in the haunt this year.
I have a lot more work to do. I have nine new figures to paint and cut out for the Broodhollow main section (and a 10th for the cemetery if I have time). I also need to papier mache (for stability), seal, and paint a clock tower for the bats to come out of. This is what it looks like right now. Sort of. A few boxes got flipped around to move the open box higher, but you get the gist.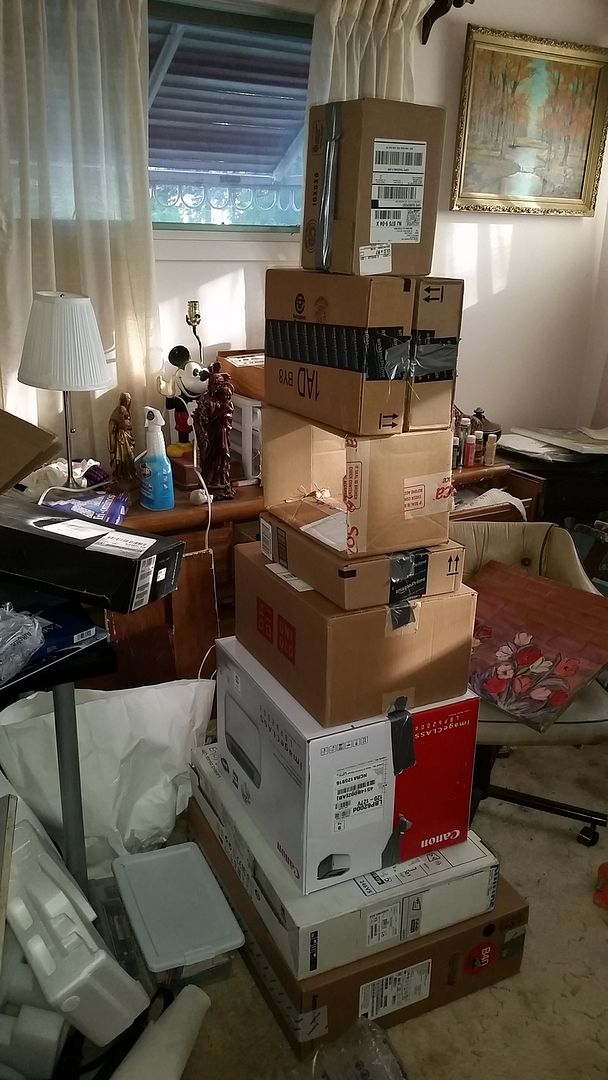 That's over six feet of cardboard broken in half and sized to fit on some pre-exsiting platforms from previous haunts. The sucker is going to be close to 10 feet tall and lit from the inside. Bats will be flying out from super tiny to super huge from the gap. The largest bats will be attached to the cutouts, stones, and awnings. They'll also be the only real color in the otherwise black and white haunt.